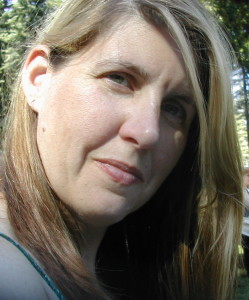 Janet D. Stemwedel (whose nom de blog is Dr. Free-Ride) is an associate professor of philosophy at San Jose State University, where her teaching and research focus on philosophy of science and the ethical conduct of science. She is also a lapsed (or perhaps non-practicing) physical chemist, and she has tremendous empathy for those who feel like they have been in school forever.
She lives in the San Francisco Bay Area with her better half, two children, and a white rabbit named Snowflake Free-Ride (aka Notorious B.U.N.). She is ill at ease discussing herself in the third person.
Email her at dr.freeride@gmail.com.